We are giving away 300 orders for FREE
This is a Limited Time Offer
Limited 5 Orders per Customer
Never Miss A Bite Again With The
Smart Fishing Float!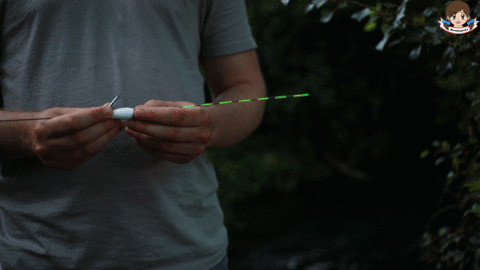 The world´s first smart fishing float that recognizes fish bite using its unique gravity sensor. Whenever a fish takes the bait, a signal is sent to the LED light, changing its color from green to red! Works well during the day however, it is extra effective during the night! Comes with a charger and rechargeable batteries so you can use it repeatedly. Our fishing float is crafted using durable and insolating nanomaterials to protect the electronics within and ensures its lifespan.
FEATURES:
ENHANCE PERFORMANCE: Catch More Fish! The intelligent and eye-catching sensor makes it easier to see, so you will never miss a bit again!
RESPONSIVE DESIGN: The LED light turns red immediately once the Fishing float submerges underwater.
LONG DURABILITY: Made with durable, anti-rust and anti-corrosive materials to ensure its repeatable usage and lifespan.
BRAND NEW DESIGN: The Intelligent fishing float uses gravity sensing functions to detect fish bits and changes the light from green to red.
FAST CHARGING: Fast USB charging and long duration.
HOW TO USE:
Use the charger to charge if the battery is low
Unscrew the base, install the battery and screw back the base
Insert in water and watch for the indicator light to change color
Simply pul when the indicator light becomes red and you have your catch!
SPECIFICATIONS:
Material: plastic with anti-rust and anti-corrosion metals
Whitefish float: 32cm/12.6 inch, 2.5 grams
Blackfish float: 38cm/15 inch, 3.5 grams
PACKAGE INCLUDES: