✔️ In stock shipped within 24/48h
⭐ 94% of reviewers recommend this product
⌛ Last chance: only  left at this price!
🍿 The Official mini™ Projector
A Mini Device For Big Movie Nights
It's never been easier and fun to watch your favorite films anytime, anywhere!
Its innovative system connects easily to all of your devices and is compact enough to fit perfectly in your bag. Take it anywhere and build your own theater instantly!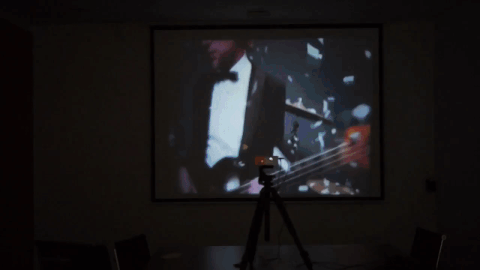 YOUR IMAGINATION IS THE LIMIT
The mini™ HD Movie Projector is a complete home entertainment system with an upgraded LED technology that displays clear and sharp images while putting less stress on the eyes than a standard backlight screen. Its compact form factor allows you to carry it everywhere you go. 
LEVEL UP YOUR MOVIE NIGHTS
IN THE COMFORT OF YOUR OWN BED
OUTDOOR CAMPING TRIPS
KEEP KIDS ENTERTAINED
PERFECT FOR TRAVEL

IMTV's revolutionary new DLP technology allows the IMTV Pro projector to provide a sharper, crisp image with a physical resolution of 1920x1080 pixels, which means that it projects in true Full HD, 225% clearer than mainstream 720p projectors. IMTV Pro also supports video format up to 4K Ultra HD, which will provide the sharpest image you will ever see from the projector of its size.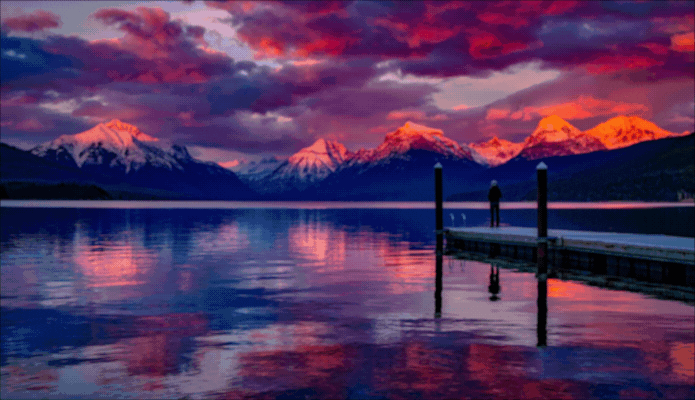 We believe IMTV Pro should be enjoyed by everyone, whether at home or on the go. Because of this, we created the IMTV , which is the wallet-friendly little brother of the IMTV Pro. This means IMTV Pro will feature a 540P native projection resolution at a much more competitive price. 


Unlike other pico projectors that feature low luminance power and offer a dim and grainy image, IMTV Pro offers 250-300 ANSI Lumen power and IMTV Pro offers 210 ANSI Lumen power which can deliver cinematic images with stunning clarity. 


With IMTV Pro , you can enjoy your private cinema with an amazing 30'' - 100'' Big Screen and great sound. Just put your feet up, sit back and enjoy your perfect movie experience. Who needs to go out when the cinema can be set up in the home or backyard for the kids?  


Direct casting your favorite entertainment apps—movies & TV shows, music, games, sports and more—from your Android or iOS device, Mac or Windows computer, or Chromebook to the IMTV Pro.   


Up to 40+ degree both Vertically and Horizontally 
Just put IMTV at any angle, the patented Smart keystone correction will adjust the project screen up to 40+ degree both vertically and horizontally to give you the best viewing experience. 


Unlike traditional projectors, IMTV utilizes a highly efficient LED light source, allowing its projections to stay perfectly crisp, clear and bright for its entire LED lifespan for 30,000 hours. Enough for 20,000 movies, meaning you could watch 4 movies with IMTVevery day for the next 10 years.   


Instead of using direct light for images that might be harmful to your eyes,the IMTV Pro uses diffuse reflection light to protect your eyes from tiredness, swell and irritations. 
Both IMTV and IMTV Pro boast the brand new Amlogic T950X2 TV chip,  Mali G31 GPU, with 2GB RAM and 16GB ROM, which can provide the most advanced image quality and more intelligent and faster automatic focus adjustment. The new high-performance processor's speed will blow you away! 

YOUR PERSONAL MOVIE THEATER EXPERIENCE
Turn any surface into a full-size home theatre up to 220 inches diagonally! Lifelike image size for you to enjoy movies, tv shows, sports games or concerts like never before! 
Easy To Use On Multiple Devices
Enhance your entertainment experience with mini™ HD Movie Projector for movies, TV, gaming, and music.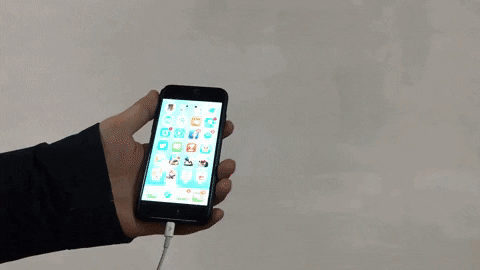 Connect with laptops, USB drives, DVD players, Amazon Fire TV Sticks, and Xbox/PS4. When combined with an HDMI adapter, enjoy connections with smartphones, computers, or tablets.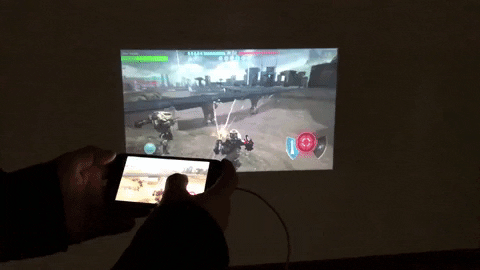 FEATURES
 Bright and Vibrant images: accurate colors and rich contrast with deep blacks and bright whites, even in rooms which aren't totally black.
 Compact & Portable : 5 x 3.4 x 1.8 inches and 6oz (12.7 x 8.6 x 4.6 cm and 170g )
 Projection Distance : 0.8 - 2 m (for best performance)
 NeverDieLamp: 30,000 hours of lamp life
 Built-in-Speaker also features a special port to use your own external speaker
 Works with any device : HDMI, USB, AV cord, 3.5mm jack, Micro SD and TF card connections.
 Outdoor use : can be powered from just a powerbank. Perfect for camping, business meeting and travels
 Harmless LED light : The American Bridgelux LED light is harmless for the eye and has a very small power consumption.
#1 TRENDING PROJECTOR ON SOCIAL MEDIA 🍿
YOUR PACKAGE INCLUDES:
mini™ HD Movie Projector
Power Adaptor
3.5mm to RCA AV Cable (HDMI cable not included)
Remote Control
User Manual
US/JP, AUS/NZ, Europe, UK plug type
Please choose the right plug for your region*
✆ 24/7 SUPPORT - CONTACT US ANYTIME IF YOU HAVE ANY QUESTIONS
Due to high demand please allow 5-15 days for your order to be delivered to your address (This applies to all United States and United Kingdom orders). 
All other countries worldwide typically take 5-20 days. We apologize for any inconvenience this may cause you; however, we are 100% certain that you will enjoy your 2020 New Design Sterling Silver Spinning Rings upon delivery!
Thank you for being one of our valued customers.