Achieve that double eyelid without surgery and sticking feeling!
Enhance your eyes and give you a pair of charming eyes, especially perfect for hooded, droopy, uneven, or mono-eyelids.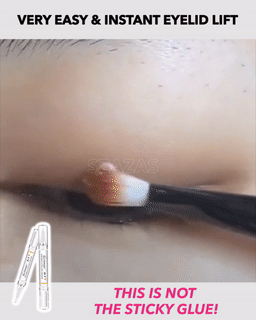 Introducing our Double Eyelid Magic Gel a non-surgical tool for creating double eyelids to make your eyes bigger and more attractive. Achieve a deep and natural double eyelid, make eyes more beautiful and eyes seem rounder and larger.
Make ideal double eyelid by sticking deeply inside the desirable eyelid crease. The gel provides temporary lubrication to the eye and dries quickly, the plastic tool helps setting the glue between the skin folds of your eyelid.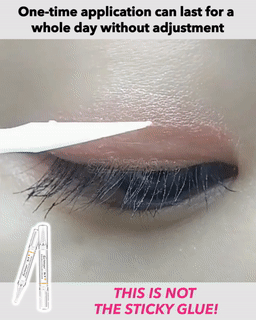 A combination of placenta extract, collagen and Hyaluronic acid creating a close skin material making it soft together with a gentle formula making it an easy discharge makeup and won't hurt your eye muscles. Contains no fragrance and no color and is latex free.
FEATURES:
SAFELY FORMULATED - Contains moisturizing ingredient called plant generated collagen. No fragrance or color added.


LONG-LASTING - One-time application can last for a whole day without adjustment. Not affected by sweat, water, or active movement.


WORKS FOR EVERYONE - Men, women, any skin type and color/shade.
SPECIFICATIONS:
Gross Weight: 10G
Shelf life: 3 years
PACKAGE INCLUSION:
1x Double-fold eyelid styling cream